←Our girls
CHAMPION
Breed: british shorthair
D.O.B: 13.12.2013
Color: BRI c (lilac)
Weight: 5 kg
Tests: PKD- clear parents, FIV, FeLV-negativ
LH-N/N, carries cinnamon.
Blood type: B
Import from Netherlands
Father: A Day at the Races GUVNOR
Mother: EBONY van Black Lake
***GALLERY***
***SHOW RESULTS***
We had been searching for a lilac girl for a while, so when we found Jingle we were overjoyed! We brought her in from the prestigious and renowned Black Lake cattery in Holland. She has beautiful short and dense, lilac hair and a round head with a cute, expressive face. With her exquisite looks and refined Dutch pedigree, she is a dream come true. Jingle's father is the gorgeous A Day at the Races GUVNOR. Her mother is our beloved Dutch cat Ebony Van Black Lake. We wished to have a fun girl with a cheerful disposition, who would play with our children and dogs. Jingle fulfilled our wish by 100%! Thank you Joke Ruyter-Klaver for your trust and for our precious lilac treasure!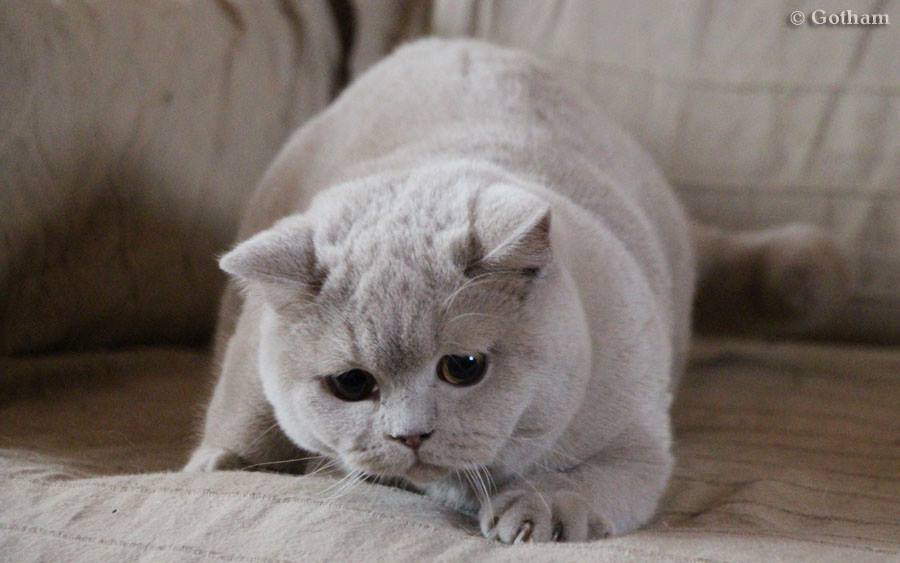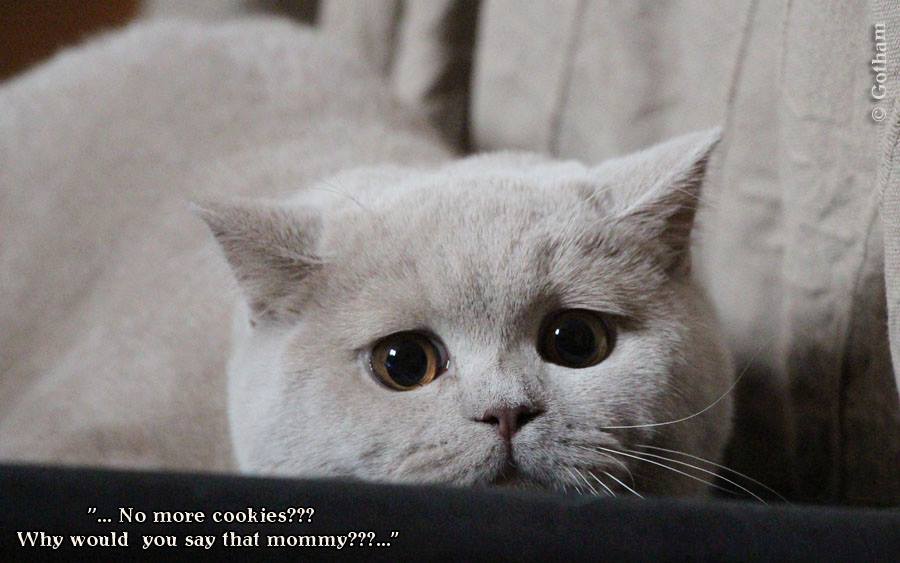 PEDIGREE:
IC At The Day Races Guvnor BRI c

GIC Finch's Fanbonnevanck BRI c
IC Ice Jeeper, BRI c
Cinder van de Balkenburcht, BRI c
Jipsee van Het Woelige Leven, BRI a
IC Pinemarten Icebear, BRI a
Yenga van Het Woelige, BRI p

Ebony van Black Lake
BRI a

Ch.Spike van Black Lake
BRI a
IC Hocus Pokus Uerly Bleu Binky, BRI a var, 2004-04-08
Havira van de Kraayenberg, BRI a
CByanfa's Lilac Honey
BRI c
GIC Fieneliens Goddepoppie
BRI c
Whoopy van de Kraayenberg
BRI a